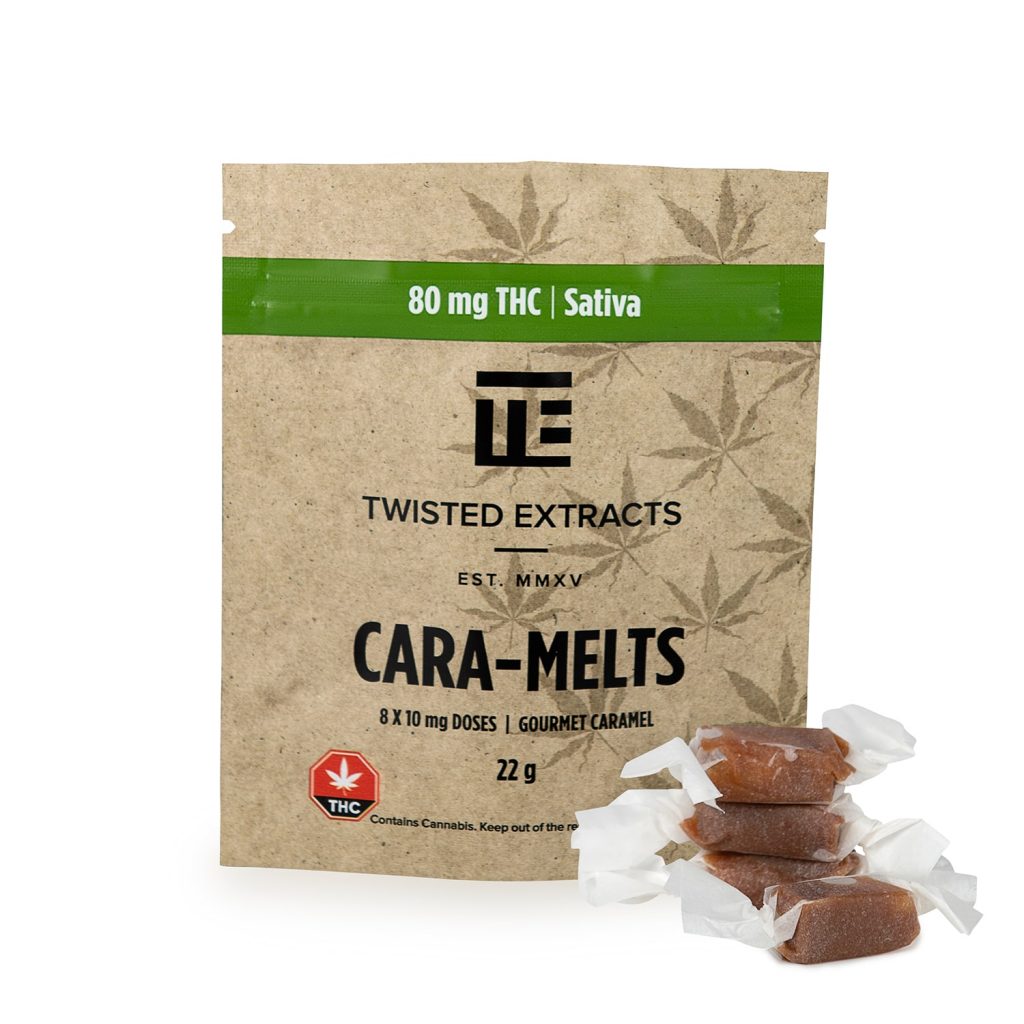 Twisted Extracts Sativa Cara-Melts (80mg THC)
We are stoked to be carrying Twisted Extracts Sativa Cara-Melts here at CWW.  They have been a really good seller for us and we've received lots of good feedback about them.  Creamy, buttery, and delicious – these Cara-Melts are seriously hard to resist. They're infused with the same cannabis oil in the Jelly Bombs so you can expect the same effects.
Twisted Extracts Sativa Cara-Melts come individually wrapped and can be easily stored in a purse or bag for discrete, on-the-go consumption (because who doesn't need an emergency stash of cannabis for whatever life throws at you?).
Dose:
8 x 10 mg THC cara-melts
80 mg THC per package
Uses: Stress | Pain | Lack of Appetite | Fun
Effects: Euphoric | Energetic | Uplifted | Creative
Directions: Cara-melts are individually wrapped in 10 mg doses. Allow 60-90 minutes for full effects before considering an additional dose. Take with food for best results.
Ingredients: Sugars (corn syrup, sugar from cane, fructose), Milk, Hydrogenated coconut oil, Butter, Mono- and diglycerides, Salt, Soy lecithin, Vanillin – artificial flavour, Cannabis extract.
Active Ingredients: Sativa dominant Cannabis extract.
Storage instructions: For best results, please store in a cool, dry place.
WARNING: Contains Cannabis. Keep away from children and pets.
Disclaimer: Cannabis affects all people differently based on factors like genetics, physiology and lifestyle. How an edible affects others may not affect you in the same way.
Hear what Vancouver Magazine had to say about Twisted Extracts, read their review here
16 in stock