Weed Delivery Burnaby
20% off first purchase! (coupon code "1st timer")
Weed Delivery Burnaby info:
Same day delivery within 30min – 2 hours ( will an ETA once order is placed)
Delivery hours are Noon – 7:30pm (last call for same day)!
CLOSED SUNDAYS
Fresh cannabis flowers, strong edibles, great prices and deals!
We check your ID at the door. Must be 19+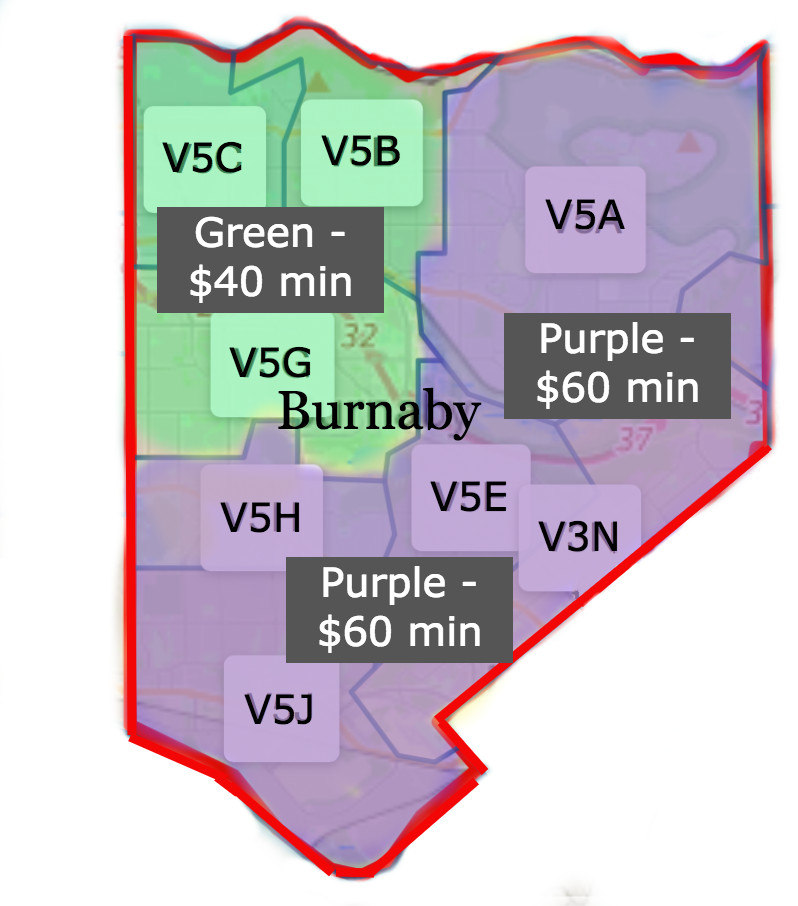 Free Weed Delivery Burnaby!
$40 min delivery in Green Zone (free same day delivery)
postal codes V5C, V5G, V5B
$60 min order in Yellow Zones (free same day delivery)
postal codes V5A, V5H, V5E, V3N, V5J
Are you looking for a Weed Dispensary Burnaby? We know there a little hard to find but luckily we offer same day weed delivery to Burnaby!
We are the best service for Burnaby medical marijuana delivery in the lower mainland! We realize there are still no dispensaries or cannabis stores in Burnaby so we are here to help you! Our sign up is easy, we only need an email address and your delivery information.
Canada Wide Weed has been in business since 2016 and we have a great reputation as a leader in sourcing the highest quality cannabis flowers. We have the largest selection of organic cannabis products online. We carry edibles, concentrates, vape cartridges, prerolled joints and CBD products.
Why are we the best weed delivery Burnaby?
We understand their are lots of choices for Burnaby Weed Delivery, but when your looking for the best quality and prices, we stand out above the rest. Here are some highlights as to why we are the best!
Great brands like Twisted Extracts, Cannatek, Boost, New Prohibition and Cypress Organics.
Canada Wide Weed is dedicated to carrying only the finest craft cannabis brands that people love. We pride ourselves in carrying boutique products that get stellar reviews. We don't believe in carrying "filler" products. We have stringent quality control and only carry the products that we love.
Butane Free since 2016
Canada Wide Weed is the only online dispensary in Canada to be completely Butane free. What exactly does this mean? It means we don't carry any extracts that have been derived from butane. These are commonly know as wax, crumble, budder, live resin and diamonds. We are dedicated to providing products that increase the health and well being of medicinal patients.
Best Pre Rolled Joint selection in Burnaby
We realize that rolling a joint is often a task many people don't enjoy or do very well. It takes time, it's messy and it really sucks when you do it wrong. We carry expertly rolled half gram cone joints that burn smooth and evenly. They are super popular and it is tough for us to roll enough! We also carry many potent varieties that are blended with hashish, kief or rosin.
Farm to Door delivery
Lots of people tell us we have the best cannabis flowers in the city. There is a distinct reason for this. We really only source from a few small batch farmers that are master growers. Most of the cannabis we source is no spray (no pesticides) and grown in living soil. Our AAAA cannabis is the smooth, flavourful and cured to perfection.
Cheap ounces Burnaby! $79 – $99 ounces
We strive to keep budget friendly options on our menu as well. Our $79 – $99 ounces are still good quality for the price and are very popular as well. You won't be disappointed!
When in comes to weed delivery Burnaby no one can offer these same benefits. Thank you Burnaby for making Canada Wide Weed your choice in cannabis delivery!
YOU MUST BE 19+ TO ORDER AND WE WILL CHECK YOUR ID AT THE DOOR!