East Van Weed Delivery
20% off 1st order! Use coupon code "1st timer"
Below is the map of our East Vancouver same day delivery zone.
Min order is $40
Delivery within 30min – 2hrs. (will email an eta when your order is placed)
Delivery hours are 12:30pm – 7:30pm (last call) –
Open Mon – Sat ( closed Sundays )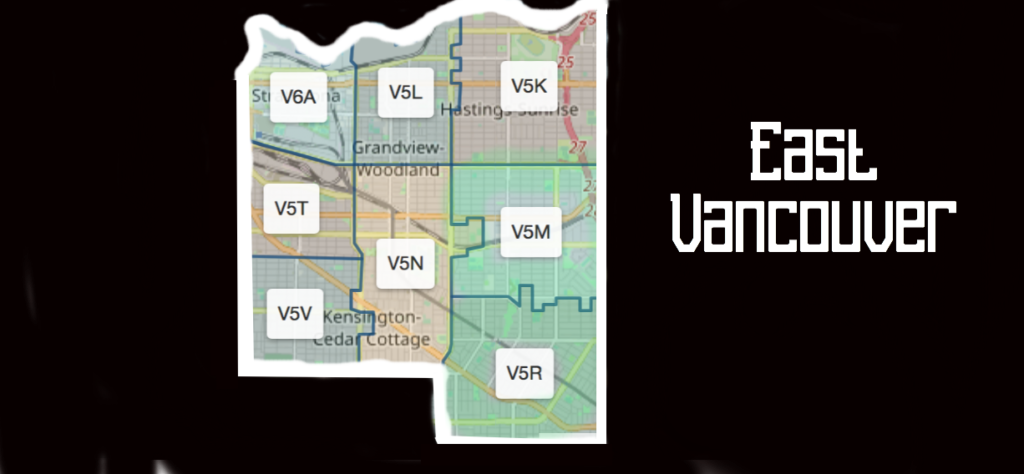 Free Same Day East Vancouver Weed Delivery
Do you miss all the great East Vancouver dispensaries? There used to be so many good ones lined up and down Commercial Drive and Hastings. Well CWW is here to keep the craft cannabis scene alive and well in East Van! Our East Vancouver weed delivery service provides the highest quality medical marijuana right to your door. We can arrange same day delivery and get you our quality products within 1-2 hours of ordering. Whether your in Hastings-Sunrise, Railtown, Strathcona or Mt Pleasant we got you covered for East Vancouver weed delivery.
Canada Wide Weed has the largest selection of organic cannabis online. We carry edibles, concentrates, prerolls and CBD products.
We understand their are lots of choices for East Vancouver Weed Delivery, but when your looking for the best quality and prices, we stand out above the rest. Here are some highlights as to why we are the best!
East Vancouver Weed Delivery at it's finest!
When in comes to East Vancouver weed delivery no one can offer these same benefits. We are dedicated to helping people maintain quality access to medical marijuana and craft cannabis products. East Vancouver is one of the best places to consume legal weed. Walking on the spirit trail is such a nice place to consume cannabis. There are so many good hiking trails and nothing beats the views of the North Shore mountains.
The finest craft cannabis brands
Twisted Extracts
Boost Edibles
Cannatek Vape Cartridges
New Prohibition
Cypress Organics
Aloha Beverages
Potent Pre-rolls
Small batch AAAA organic Cannabis
CWW works with a select group of master growers with decades of experience growing cannabis. We recognized that in terms of craft quality and medicinal value living soil organic is the way to go! You can really taste and feel the difference when a plant is grown in a natural way without the use of synthetic nutrients or pesticides. Our no spray cannabis offering are some of the finest in the city. We can't tell you how many people have told us we have the best buds in BC.
Cheap weed prices including $79 – 99 ounces
We carry a range of buds at affordable prices for those on a budget or simply like to consume a lot of cannabis! We totally get it and we are always on the hunt for cheap ounces that don't suck. We try to carry at least a few of these options at all times, however they are super popular and strains tend to sell fast.
Largest selection of pre rolled joints
We offer lots of strain specific pre rolled joints for our many friends that find rolling an arduous task. We don't simply sell indica blends or stuff people had crumbled up at the end of a tray. Our joints are made by hand using cone papers. This makes for a consistent, smooth burning joint.
Strong edibles.
Sometimes 10mg just isn't enough. We are all about bang for you buck here and we carry some of the best edibles around. Smoking isn't for everyone and an edible buzz is very much a different thing all together. We work will small local bakers and candy makers to give you unique edibles that pack a real punch.
Premium CBD products
CBD is a wonderful part of the cannabis plant used for many different ailments. It is generally one of the coolest experiences hearing all the feedback from medicinal users. CBD sure helps with a lot of things and seems to be a great way to just achieve a homeostasis of health.
East Van is dope!
We have strong ties to the community in East Van, many of our staff live there and we have lots of members stretching back through our 5+ years of operation. If you haven't heard about us, we are sure your neighbour has! Sign up for an account today and save 20% off your 1st purchase with us! We hope to be your choice for North Vancouver weed delivery!
YOU MUST BE 19+ TO ORDER AND WE WILL CHECK YOUR ID AT THE DOOR!